Advanced Search Options:
Type:
Price: $ to $
Bedrooms:

Air Pool
Handicap
Golf,Fish,etc..

Pets Smoking
Children/Activities
Theme Park



Clear
Destination Finder
Find a vacation rental easier now with the Destination Finder! This search will quickly return the vacation rentals in the destination of your choice. You can use the advanced search options, such as price range and bed type, to further define your vacation rental needs.

Our search will first try to find an exact match for the Advanced Search Items and Destination you've selected. If Advanced Search Option matches are found it will list those vacation rentals for the country, state and sub-categories. If no vacation rentals are found for the Advanced Search Options it will bring up the country, state and subcategory listings you've selected.

Getting Started

Begin by selecting the Country of your destination. This will change the State/Province Menu with the Country Sub-categories
Second select your State Destination. This will update the City Menu with the State Sub-categories
Third select your City Destination. This will update the Property Type Menu with the City Sub-categories*
Fourth select your Property Type (if available)*.
To find your destinations select the "View Properties" button.
*If a drop-down menu has "View Properties" visible then there are not any sub-categories available for that country and state.

Advanced Search Options:

If you have other needs such as Vacation Rental Type, Price Range, how many Bedrooms, or many of the amenities offered by our vacation rental owners you can select these options to the right of the destination selections.

| | |
| --- | --- |
| | Featured Property of the Month.. |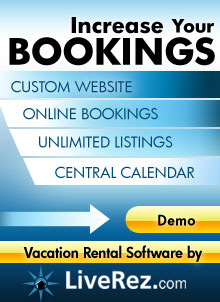 Join our 1st Choice Vacation Rentals Newsletter and get information on what's new with 1st Choice.
Sign-Up Now!