| | |
| --- | --- |
| | 1st Choice NewsLetters |

1st CHOICE TRAVEL NEWSLETTER - NOVEMBER 2003



Holiday Packages and Last Minute Specials Now Available on 1st Choice

Choose from Last Minute Booking Specials, Skiing and Golf Packages, Holiday Discounts, and much more! Visit 1st Choice's newly launched My1stChoice to search the entire database of specials!

Celebrate Mardi Gras Across the Nation

Mardi Gras in the United States began when French explorers settled in the New Orleans area in the early 1700's. Masked balls and festivals were common in New

Orleans while under French rule. When the Spanish took over, dancing and street parties were banned. Under United States rule, in 1827 the Americans restored the right to party in mask. Mardi Gras meaning "Fat Tuesday" has always been celebrated 47 days before Easter; the last day before Ash Wednesday and the beginning of Lent. The Mardi Gras season starts January 6th and became know as a period of abandon and merriment that preceded the penance of Lent. The 2004 Mardi Gras holiday falls on Tuesday, February 24. While Mardi Gras is celebrated in dozens of locations across the United States, below are a few of our favorites:

New Orleans!
There are many Mardi Gras or Carnival celebrations in locations across the nation, but no one does it like New Orleans! With a number of parades falling on the days during the week prior to Fat Tuesday, and the weekends prior to that, the varying routes gives many a opportunity to get into the sprit of the holiday. The media often presents Mardi Gras from the French Quarter, but no parades occur there. By planning ahead and knowing the routes, the city and suburban parades can be a great time for families. Businesses located on the various parade routes often offer packages of food and a front row parade viewing. During the day shop the French Quarter or the Riverwalk while taking in some Jazz. Choose from a number of condos, homes and B&B's in or near New Orleans for Mardi Gras 2004!

Galveston, Texas
Each year, more than half a million people gather in the streets of Galveston Island to participate in the largest Mardi Gras celebration in Texas. For 12 days and 11 nights the island is electrified by the sounds of live music, spectacular parades, elaborate masked balls, and flamboyant costumes. This year, Mardi Gras! Galveston salutes "Rock n Roll," beginning February 13 - 24. More than 30 bands will captivate spectators on three grand stages located in the heart of the Strand Downtown Historic District. In addition to live music, the celebration includes several exciting parade processions accompanied by local Krewe members dressed in extravagant costumes, a culinary salute to Rock n Roll, intriguing art exhibits, stimulating sports events, plus an assortment of elaborate masquerade balls to entice the black-tie senses. 1st Choice has a number of condos and homes situated Gulf front or in the historic district of Galveston or nearby Surfside Beach.


Book YOUR Next Ski Vacation in Sun Valley

Sun Valley, The Birthplace of the Rocky Mountain Holiday
Save money and have more fun - Rent homes or condos on your next ski vacation!

For more than 60 years the towns and surrounding mountains of Sun Valley and Ketchum, Idaho have offered visitors what amounts to glorious contradictions: a rare combination of the rustic and the luxurious, the active and the relaxed, the strenuous and the sumptuous, all nestled in the picturesque Idaho wilderness!

With the nation's most advanced snowmaking capabilities, virtually non-existent lift lines, a new halfpipe, miles of cross-country skiing for the nordic enthusiast, (prices based on double occupancy) isn't it time you visited Sun Valley, Idaho?

Contact us today at www.visitsunvalley.com or call (800)634-3347 ext. 1 to book your winter ski holiday!


LIST WITH 1ST CHOICE
Are you a vacation property owner or manager? Would you like to give your vacation property exposure on the #1 online vacation rental directory where up to 20,000 renters visit each day? See what others are saying about 1st Choice Vacation Rentals and learn more about what 1st Choice has to offer. List your property now!

Our number one goal is to keep you informed about what's happening with 1st Choice Vacation Rentals. We respect your privacy, and share your severe dislike to spam. If you'd prefer not to get future Newsletters, simply click UNSUBSCIBE you will be removed from our Newsletter List. UNSUBSCRIBE
© 1994 - 2013 1st Choice Vacation Properties All rights reserved.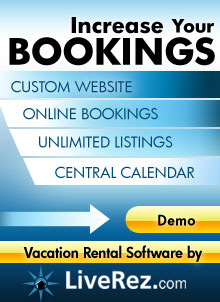 Join our 1st Choice Vacation Rentals Newsletter and get information on what's new with 1st Choice.
Sign-Up Now!