| | |
| --- | --- |
| | 1st Choice NewsLetters |

1st CHOICE TRAVEL NEWSLETTER - AUGUST 2003


ADVENTURE CALLS!!
Don't miss your chance to experience the excitement of Central Florida when you win a FREE WEEK STAY in an Orlando Vacation Home!

Florida Spirit Vacation Homes is offering you a chance to win a week at one of their beautiful 4 bedroom Orlando Pool Homes!

These fine homes are located only minutes from Disney in prestigeous Champions Gate, and provide you with the perfect location for your Disney, Golf, Corportate, or Family getaway. For more details about the contest or to enter, go to the Orlando Giveaway Entry Form

EXPLORE FALL FESTIVALS
While the 4th of July holiday brought our nation together over parades, bar-b-ques, family activities, and fireworks, many additional opportunities for gathering also take place later in the year, during the fall months from September to November.

In many of our country's small towns and communities, Fall brings unique events that celebrate the different individual, cultural, and geographic heritages that shape our nation's character.

Exploring these areas, and the ties to the land and people that make up our communities, is a great excuse to get out this fall! Below are just a few suggestions that have come our way:

Trailing of the Sheep Festival, Ketchum, ID - October 10-12, 2003
Come mid-October, the mountain town of Ketchum, Idaho is the setting for America's version of The Running of the Bulls – called The Trailing of the Sheep Festival. This Festival celebrates the century-old tradition of moving flocks from northern summer pastures, south to winter grazing areas. A sheep parade down Main Street Ketchum, readings, music, Folklife Fair, and an evening of storytelling fills this fall weekend in the mountains. The resort communities of Sun Valley and Ketchum, Idaho offer many homes, condos and hotels to take in this now well-known event.

Regional Oktoberfest Celebrations - September thru November
In 1810, Oktoberfest began with a state fair in Munich, Germany, celebrating the royal marriage of King Ludwig I to Maria of Saxony. The event was dedicated to the fall harvest, including the region's most famous product, beer. Today, many U.S. cities have adopted their own celebrations that span the months of September, October and November. Festivals include the Helen, Georgia Oktoberfest Sept. 11 - Nov. 1; the Newport, Rhode Island International Oktoberfest Oct. 11 - 13; and the Ruidoso, New Mexico Oktoberfest Oct. 17 - 18.

Labor Day Fireworks Deals On Lake Tahoe with Tallac Realty


Don't miss the fabulous last minute travel deals still available for South Lake Tahoe this Labor Day Weekend. 2 and 3 night packages are still available at the gated, beachfront Pinewild Complex! Relax on the private pier, enjoy the many amenities Tahoe has to offer like world-class golf and watersports, and then enjoy the Fireworks show from the private beach!

Contact www.TallacRealty.com, today and ask about the Labor Day Fireworks Special!


LIST WITH 1ST CHOICE
Are you a vacation property owner or manager? Would you like to give your vacation property exposure on the #1 online vacation rental directory where up to 20,000 renters visit each day? See what others are saying about 1st Choice Vacation Rentals and learn more about what 1st Choice has to offer. List your property now!

Our number one goal is to keep you informed about what's happening with 1st Choice Vacation Rentals. We respect your privacy, and share your severe dislike to spam. If you'd prefer not to get future Newsletters, simply click UNSUBSCIBE you will be removed from our Newsletter List. UNSUBSCRIBE
© 1994 - 2013 1st Choice Vacation Properties All rights reserved.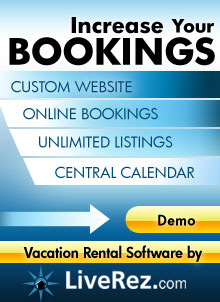 Join our 1st Choice Vacation Rentals Newsletter and get information on what's new with 1st Choice.
Sign-Up Now!